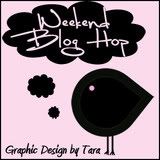 Please leave a comment so I can visit you back. I tend to be more curious about people who say things other than "please follow me back," and will poke around a bit more. I've got a giveaway for a
baby bond nursing cover
and a nice big jar of
tropical traditions coconut oil giveaway
if you'd like to enter while you are here!
If you have a moment, I'd like to ask you to check out
this
article at the stir. I really did love the Barefoot Contessa, and I'm hoping she reconsiders and grants this dying boy his wish. Please consider retweeting the stir article to your followers and using our collective voices to help this boy get his dying wish.