An adventure in moving into my first home, life, love, politics, and babies. And FOOD. We can't forget the food.... Loving my (not fat anymore) babies one day at a time...
Friday, February 4, 2011
Giveaways I'm entering today! and blog hops for the weekend!
1 Gallon Dish detergent MSRP $49.
The Perfect Puree of Napa Valley
Fresh Meyer Lemon Bag
3 Winners!
Really cute jewelry from Shadora
100 dollar old Navy gift card

Flameless candles
Blog hopping at ...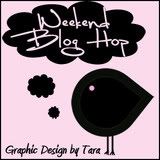 http://www.thelifeofrylie.com/search/label/Relax%20Surf%20Sunday
Posted by

lovinangels
at Friday, February 04, 2011